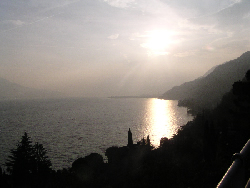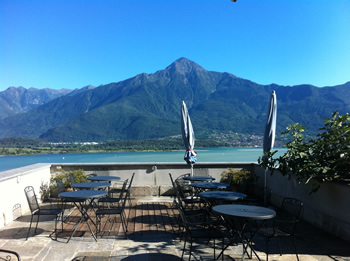 Our luxury bed and breakfast is on the sunny side of Lake Como, in an area known as the Alto Lario, at the top end of the lake. Ringed by majestic mountains the villa lies just above the lake, flanked by a tranquil wood and an interrupted view of the lake, the lake is just 7 minutes away by foot along a quiet lane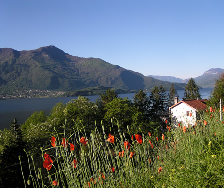 Surrounded by breathtaking views Villa Très Jolie is the ideal place to recharge your batteries, it is a wonderful place for a relaxing holiday and if you attend one of our special weeks you can learn while relaxing, Italian, Wine & Olive oil appreciation, italian cookery, Italian produce and many more special weeks. We have a large information point with maps and details about places to visit - we are only too happy to advise you about transport around the lake and the nearby areas.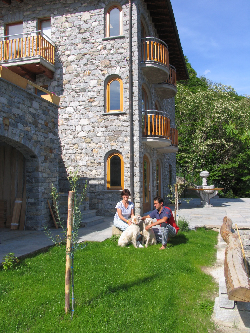 The Villa has a large breakfast room and large terrace where breakfasts are served in the summer months, there is a reading room with a large choice of books, information about the lake and local attractions. There is a lift and a room adapted for disabled guests. On the sun terrace there is a whirlpool bath and sun loungers. We also have 2 apartments available for those guests who prefer a little more independence.